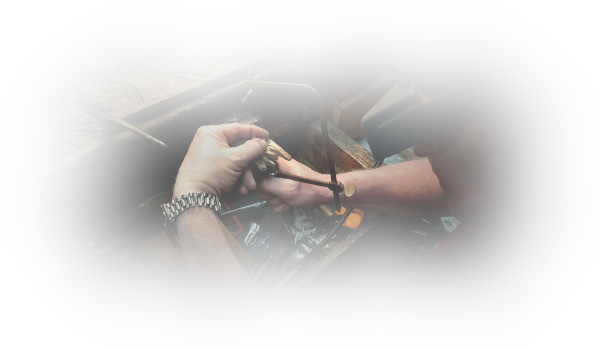 Your Personal Jeweler
Concord's jewelry store is nestled right downtown, ground-floor for your convenience. Your local jeweler has thousands of stones in stock, including a large array of locally sourced semi-precious gems. We offer custom jewelry designs and high-quality jewelry repair at some of the most competitive prices around.
Our honest opportunity is to bring unmatched accountability and tremendous quality to our clients. Ask around about us, we have the most satisfied, customers around. Shopping for that new piece of fine specific jewelry but don't want to take the risk of being unsatisfied with another internet purchase? Come see our in-store catalogs, we have everything!
Shop us once, you will find the value in-between our walls and be welcomed upon your return. There is free shipping and your purchase will arrive at the jeweler's within only a couple of business days. Hold the jewelry order in your hand before you buy. Know the manufacturer's metal quality and feel assured in your purchase. There is really nothing under the sun quite like it!
Local Concord Jewelry Store
Is there a stone loose on one of those rings? Come see us about it and the cleaning is free! Need a ring resized or want to fill that sentimental hollow pinky ring? We can help! Our customers are not content with a run-of-the-mill local jeweler. We strive to outdo in every expectation! From customer service to jewelry appraisals, 'Your Personal Jeweler' is the main facet to your luxurious ornamentation and accomplished lifestyle.
---
Diamond Engagement Rings
Shop with us to buy diamonds directly, all diamonds GIA-certified. Your local jeweler custom fabricates your diamond engagement ring to your exact specifications. We have a large selection of semi-precious stones from local mining sources that will add a special, fine mystique to your white gold sapphire ring or perhaps accent your custom diamond engagement ring design.
Buy the engagement ring locally from 'Your Personal Jeweler.' Select a beautiful used diamond ring from our vast estate jewelry collection or buy GIA-certified diamonds direct. You could always create your own unique design with custom design fabrication from stones right in the shop. Our years of expert knowledge is here to help you make the best decision on your next fine jewelry purchase. Shop local jewelers feeling confident and refined in your selections.