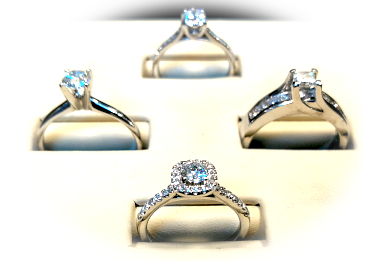 Local Jeweler | Diamond Store
Since launching in 2012, Express Jewelry Center has been at the forefront of professional jewelry repair in the Concord, NH area. Our craftsmanship and attention to detail ensure your family heirloom receives the utmost care. With over 30 years of jewelry management and sales, our highly skilled jeweler David Lund is bound to make you feel welcomed and revered. Our service quality is unsurpassed in our marketship.
What you can expect when you visit your local jeweler is a warm greeting, followed by impeccable jeweler services, and continued favorable transactions. We buy gold, silver, platinum, and palladium at more competitive rates than you are likely to receive locally, anywhere else.
Try us out! Bring your old and broken jewelry to your local jeweler and get a new setting or have it repaired and the cleaning is on us. We are always positioned to buy used diamonds and other estate jewelry. You might come across something you are passionate about in our inventory, it is worth the trip downtown. Stop in and get a feel for the personality of the store and inventory, you might just find what moves you.
One of the Best Jewelers in NH
David takes a great interest in treating clients with respect and earning their repeated business, offering services at highly competitive rates. Your local jewelry repair services include jewelry restoration, watch maintenance, and stone matching. The shelves are stocked with locally sourced, semi-precious stones cut by local artisans of the American Lapidary Guild for your selection. We offer GIA-certified natural and lab diamonds for your custom jewelry design. Your local jeweler is also in the business of purchasing your old, unworn or broken jewelry. As we keep a large inventory of used diamonds and other estate jewelry for sale.
Tuesday, Wednesday & Friday 10am - 5pm
Thursday & Saturday 10am - 2pm
Sunday & Monday - Closed
(603)225-0744
---
---